Medicare Supplement Plans
Find the Best Medicare Supplement Policy for Your Client
A great way to build your client base is to offer them help to find the right health insurance coverage. Health insurance can give your clients peace of mind by protecting them financially in the case of injury or illness.
If your client base is older or interested in planning for their retirement, they will likely be interested in understanding Medicare. Understanding the different options within Medicare, such as Medicare supplement insurance, can give you an advantage.
What are Medicare Supplement Plans?
Medicare supplement insurance, also known as Medigap, is a private health insurance plan designed to cover gaps in Medicare that the policyholder would be responsible for covering. These plans provide considerable benefits to individuals enrolled in Medicare which is designed for individuals aged 65 and over or who have a qualifying disability. Having a supplement plan to cover medical costs can make a huge difference for an individual who is recently retired and on a fixed income.
Medicare supplement plans help cover certain out-of-pocket costs that are not otherwise covered by Medicare, such as copays and deductibles. These policies can be used anywhere in the United States where Medicare is accepted. Coverage depends on the plan you choose, and there are different levels available to choose from.
There are two parts to traditional Medicare. you have Part A that covers hospitals and part B that covers doctors, labs, x-rays. With traditional Medicare, there is no out-of-pocket Maximum. 
Examples of your responsibility on a Medicare claim without a Medicare supplement or Medicare Advantage plan:
Part A hospital inpatient deductible and coinsurance: 
You pay a $1,484 deductible for each benefit period.

Days 1-60: $0 coinsurance for each benefit period 

Days 61-90: $371 coinsurance per day of each benefit period 

Days 91 and beyond: $742 coinsurance per each lifetime reserve day. After day 90 for each benefit period (up to 60 days over your lifetime) ·

Beyond lifetime reserve days: all costs
Part B deductible and coinsurance:
$203 deductible. 

After your deductible is met, you typically pay 20% of the Medicare-Approved Amount for most doctor services.

This includes most doctor services at a hospital (inpatient), outpatient therapy, and durable medical equipment (DME).
What are the Most popular supplement plans?
While there are several options out there, here are the most popular plans:
Plan F
Medicare supplement Plan F is only available for people who turned 65 before January 1, 2020. This plan covers everything at 100%. There are no out-of-pocket costs on Medicare-covered claims.
Plan G
Medicare supplement Plan G is the most popular plan. The out-of-pocket expense is the Part B deductible[1]. Once that is met, everything is covered 100% on all Medicare claims.
Plan N
Medicare supplement Plan N is the second most popular plan. The out-of-pocket expense is the Part B deductible. Once that is met, the copay applies for part B services, and consumers will pay up to $20 for doctor office visits and $50 for emergency room visits (which is waived if they are admitted.) Plan N does not cover part B excess charges, which is up to 15% above the Medicare reimbursement rate.
The most significant deciding factors for clients between Plan G and Plan N are the copays after the deductible and premium. If the consumer wants to pay a deductible, they will gravitate towards Plan G. Plan G will cover 100% once the deductible is met. Consumers who gravitate towards Plan N typically like the premium savings, do not mind copays and are not overly concerned about the excess Plan B charges.
How is Medicare supplement insurance different from other healthcare insurance policies?
Medicare supplement plans are standardized and supplement an individual's responsibility on a Medicare claim. Because these plans are standardized, every Plan G has the same benefits regardless of which company sells it. Supplement plans tend to have a higher monthly premium than Medicare Advantage policies but have lower out-of-pocket expenses. The consumer will have to buy a standalone Part D policy for prescription medications. Medicare supplement plans line up identically with Traditional Medicare.
Alternatively, Medicare Advantage policies are designed, issued, and managed by insurance companies, so they are not standardized in the same way. A Medicare Advantage policy generally takes the place of traditional Medicare and offers PPO and HMO network plans, low to no premiums, and have a higher out-of-pocket expense. Medicare Advantage plans are required to offer a minimum level of benefits. Most Advantage plans have additional benefits, including Part D. Agents are required to take specific training, such as AHIP certification, to sell Medicare Advantage plans. They must complete additional certifications for each carrier they wish to represent. Most Medicare supplement carriers do not require certifications.
How do I select the best Medicare supplement insurance for my client?
Cost is always a concern, but most of our seasoned Medicare agents are looking at rate stability between carriers as premiums change with age and adjust for inflation. Working with an insurance field marketing organization (FMO) can get you greater access and insight into the carriers and their rate stability.
Frequently asked questions about Medicare supplement plans.
How do I get started helping my clients with their Medicare supplement options?
Health insurance requires pre-employment before you can quote or enroll your clients into a Medicare policy, so reach out to an FMO. An FMO can give you a list of carriers to get started.

Be sure to familiarize yourself with the rules, guidelines, and dates for new Medicare enrollees. You can find these guidelines here:
When should I start reaching out to my clients about Medicare supplement plans?
Start by working with clients that are turning 65. Inform them that you can help them with their Medicare options at no expense to them.

These are the most accessible clients to approach as the requirement to enroll is simple. They have three months before or three months after their 65th birthday to sign up for Medicare.  

As you progress with the clients in exploring these plans, you will have more questions. Working with an FMO is especially helpful in navigating the details.
What happens if your client misses the 65th birthday window?
If you did not get Part B when you are first eligible, your monthly premium may go up 10% for each 12-month period you could have had Part B but did not sign up. In most cases, you will have to pay this penalty each time you pay your premiums, for as long as you have Part B. And, the penalty increases the longer you go without Part B coverage.

Those who have group coverage and do not sign up within that window will not face a penalty if they miss it.

If they do not have group credible coverage and miss the sign-up window. They will need to wait for the enrollment window, which occurs around January 1st through March 31st. Coverage starts on July 1st. So the individual could potentially be uninsured for a year.

A frequent scenario we see is someone over the age of 66 who, upon retiring, elected to enroll in COBRA instead of Medicare, thinking it was group health. However, the federal government does not consider COBRA to be group credible coverage. Once COBRA ends, the individual then has to wait for the Medicare enrollment period.
How do I find the best Medicare supplement plan broker?
When shopping for Medicare supplement plans, you will want to seek out insurance brokerages that not only understand the market but are there to provide back-end support throughout the life of your policy. One of the best ways to find brokers is to ask your network for referrals.
You can also do your research by prospecting several insurance brokerages in your area. We recommend looking for these qualities in a broker:
Responsiveness and attentiveness. Are they knowledgeable of the products and solutions available to serve you and your clients' needs?

Back-office support. What happens after an application is submitted?

A good team instead of just a good salesperson. Make sure that the service is as good as the pitch. Service can make or break a relationship.

Do the owners invest back into the agency and their agents?

What type of technology do they provide to make your job easier?
You can also learn a lot about the brokerage by calling them up and asking pertinent questions, such as:
How long have you sold Medicare supplement plans?

Who are your primary carriers?

What are the carrier ratings?

What types of products are the affiliate carriers selling?
Do your homework and determine if the brokerage gravitates towards products with the most commission. Most importantly, visit the agency. If possible, do an onsite visit and speak with the brokers in person.
EMG can help.
At EMG, our team is here for you. EMG has been servicing the Medicare market for 30 years, and we continue to grow. Our Health insurance professionals are devoted to providing consistent support for you and your respective clients. We have a dedicated Medicare department.
Reaching out to an FMO like EMG will save you time and answer any questions regarding the Medicare supplement plans, Medicare Advantage, and prescription drug plans. EMG will give you access to multiple carriers, assist you with case resolution and strategy, and help you generate more business. Our goal is to be there to answer all of your questions and help you find the best Medicare product based on you or your clients' needs. EMG provides all of these services at no cost to you.
Contact EMG Insurance Brokerage and get the help you need to grow your business today.
Med Sup Final Expense Quotes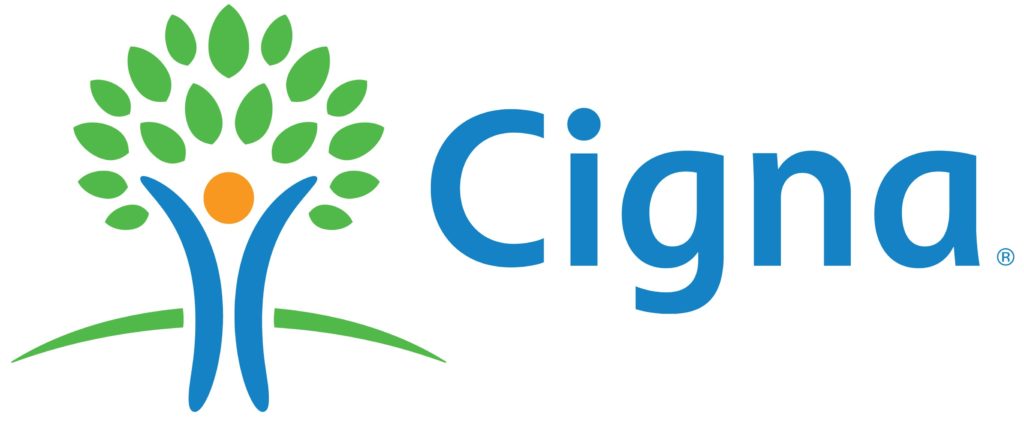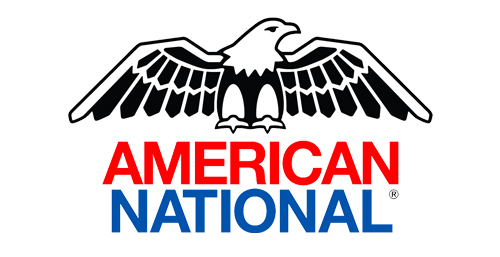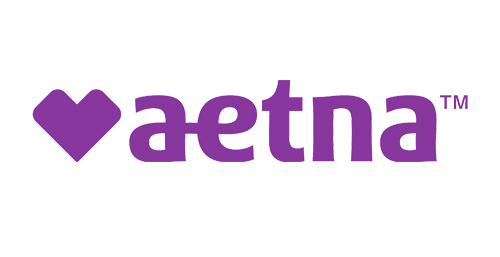 For more information or contracting paperwork, contact our Health Department.
Houston Office
Virginia Curl
Case Manager
Phone: (713) 507-1036
Toll Free: (800) 477-3548, ext 1036
Email: vcurl@emgbrokerage.com